This last weekend we were lucky enough to experience a nearly full camp. A very diverse camp. Our entire tenting area was taken over by one of WSU's fraternities, and many of our cabins by a group of cousins enjoying a family reunion. The RV sites, however, were in large part occupied by some of the most enjoyable women we've met, all part of a group called Sisters on the Fly.
This women's only travel group started in 1999 and has only a few rules "No men, no kids, be nice, have fun". Now over 10,000 women from all walks of life come together at annual events and random trips in various settings.
Here at camp we had over a dozen of some of the sisters join us for an amazing fall weekend. Their weekends began with a fly fishing theme but have since morphed into everything from camping to hiking to fishing to horseback riding but all include a whole lot of women having a good time.
Many of the SOTF focus on vintage trailers, many lovingly restored, all with unique themes creating as much fun for us as the ladies.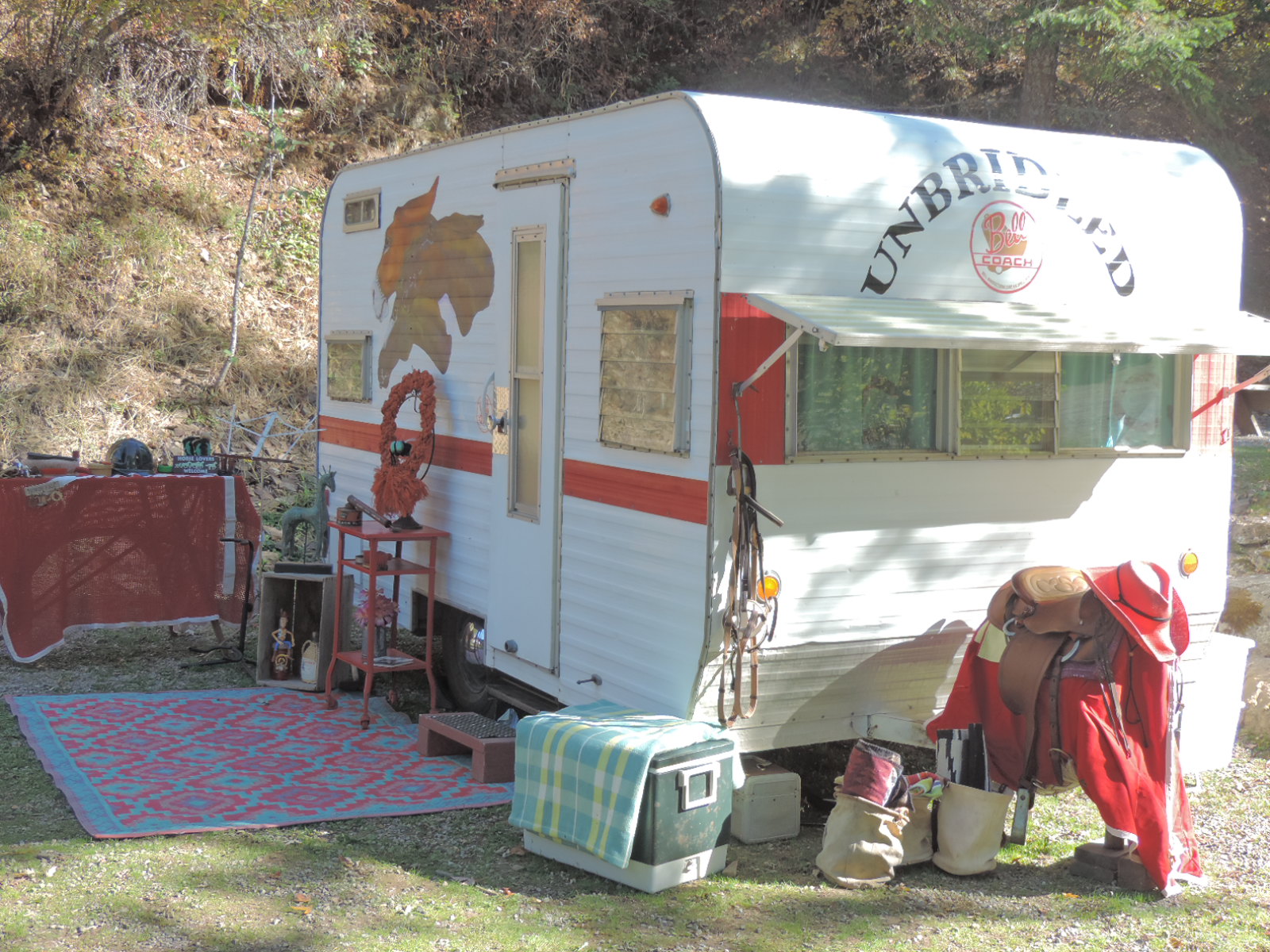 We are thrilled that we have some more sisters already planning a visit in the spring with more trip to come. Reading through their website many of their stories are inspiring, all uplifting.
Thanks for the laughs ladies. We can't wait to have you back!