welcome to Sensory Overload
Wild & Remote, on the Coeur D'Alene

Scenic Byway.
Camping Sites for

Everyone
Camp Coeur d'Alene is a destination campground with water access to Lake Coeur d'Alene. Nestled in the Wolf Lodge Bay, we are wild and remote, yet only 15 minutes from the heart of Coeur d'Alene. Come enjoy our cozy cabins, uniquely terraced RV sites 40′ or less, and spacious tent spaces for you and your family.
Tent sites, RV spots, and Cabins spread out for everyones enjoyment. Swimming Pool
*Daily during our warm weather months

Canoe & More
Paddle Boats & Canoes for guest use.

Canoe,
& More
Paddle Boats & Canoes for guest use.
Hiking & Trails
We have hiking trails nearby and are pet freindly!
With Us You Can Be

Closer

to Nature
While still close to everything and local activities.  Close to Silverwood and just minutes from the heart of Coeur d'Alene and plenty in between!
We are just minutes from the heart of Coeur d'Alene. Sherman Avenue is the heart of downtown off of exit 15. Coeur d'Alene has plenty of shopping, grocery stores, restaurants, and activities for the whole family.  See all of our local area activities and events.
Lake
Coeur d'Alene
Beautiful Lake Coeur d'Alene offers outstanding fishing, hiking, boating and nature viewing.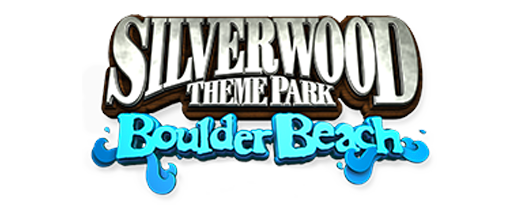 Silverwood
Theme Park
We are located 29 miles from Silverwood Theme Park, an easy drive through Coeur d'Alene and you will arrive in no time.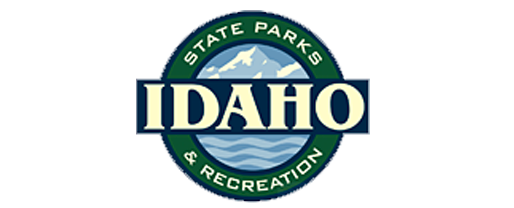 Trail of the
Coeur d'Alenes
Trail of the Coeur d'Alenes is a 73-mile long bike/hike trail.
Mineral Ridge – Beauty Creek
Mineral Ridge features a 3.3-mile interpretive loop trail which is designated as a National Recreation Trail. Mineral Ridge also has a viewing area located at Wolf Lodge Bay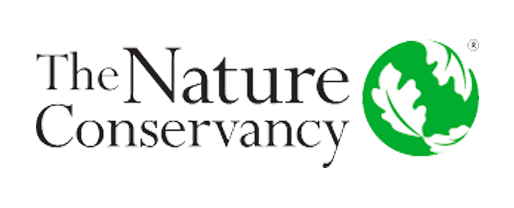 Cougar Bay
Preserve
Cougar Bay Preserve (The Nature Conservancy) is an open air museum. 88 acres of wildlife.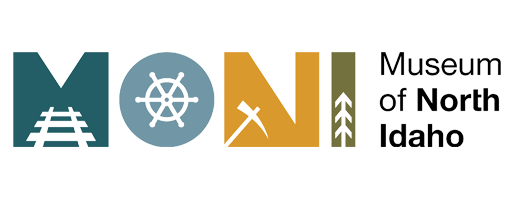 Mullan
Tree
Mullan Tree Interpretive Site along I-90 is the location where Capt. John Mullan and his construction party camped on July 4, 1861.
We came in late and after hours. We never expect much when we have to make late night stops so absolutely no issues with that. Late night check in instructions were on the door and easy to figure out. It was tough finding the area we wanted to get to in the dark with the camping fences and things. We nervously had to back down the dead end street and renegotiate the situation. We found our way and were the only ones out there so we picked a spot by the lake. Wildlife poop is expected yet I was bummed to find large piles of dog waste with fluff from a chew toy or bed tangled in it etc. You can tell someone had stayed yet the site was never checked afterward. We loved the view in the morning and used the showers nearest the office as the others were locked. We never had any interactions with anyone which was a bummer. We had hoped to meet the staff and learn about what the location offered and what they recommended. Noted our little spot in the provided picture :)
This is a beautiful place right off the highway. Lots of options: cabins, tents, RVs. Highly recommend if you need a place to crash driving by, or as a destination itself.
The manager, Taylor, was very helpful in an awkward situation. I greatly appreciate her honesty and assistance! The shower were clean, free canooing (sp), free fire wood, and the coolest outdoor kitchen I've ever used at a camp ground. The hiking trails were pretty amazing too. The views were incredible!! We will be back for sure!!! Keep up the great work Taylor and staff!! I miss ot there already!!
This is one of the most beautiful parks in the country not far off the Interstate. Though there is some road noise (distant) the sensory overload you'll have with trails, canoeing and star gazing..... along with all that to experience you have some of the kindest staff and breathtaking views of the stars you'll take with you for the rest of your life. The bathrooms are rustic in style but modern in function, there is a wonderful outdoor camp kitchen and the most adorable cabins with soft orange glow lighting to set an amazing feel for your stay. The fire pits are re-purposed tub washers for a rustic feel and excellent function...oh and the firewood is free! I know you're going to enjoy your stay at this place!
Excellent campsite, we had a blast! Pretty wooded location with a nice inlet of Lake Coeur d'Alene to paddle around. They have free firewood and a selection of canoes that are also free to use which was a nice plus. There are hot showers and clean bathrooms as well. Another nice amenity was a large outdoor kitchen with about 6 sinks and stove tops for cooking as well as an herb garden to pick from. The staff were very friendly and helpful. The only negative I can think of is the camp spots are pretty close together, so if you have a large group next to you it may get a bit noisy. But they also have cute quaint cabins you can rent if you want a little more privacy.
A nice fire ring and free firewood not too far from the campsite made the evening pleasant. I loved the sound of sheep bells in the distance. In the morning I saw there were bathrooms and a pool. I will come back with family and a kayak.
We are open from May 1st to Mid October of the 2023 Season: Available for booking! Happy Camping!